Is it The "Tube" or The "Dual" Torus? | GEOMETRY: Platonic Solids & the Symmetries of Space | Sacred Geometry Web | Forum
PLEASE NOTE: THIS FORUM IS TEMPORARILY  DISABLED FROM POSTING!
(IT NEEDS UPGRADING AND IS NOT AT THE TOP OF MY PRIORITIES)

Welcome ~  Ask questions. Answer questions. Share your insights. Learn something new this year.
Sacred Geometry Web Forum uses advanced email subscription technology to promote dialog between you and your audience.
Receive an email when anyone replies to you, and reply back to the Forum
just by clicking the reply button in your normal email program!
Connect your dot to the other dots and see what new pictures emerge in this field of possibilities …
~ Membership is FREE. Click below to Join ~

PLEASE NOTE: THIS FORUM IS TEMPORARILY  DISABLED FROM POSTING!
(IT NEEDS UPGRADING AND IS NOT AT THE TOP OF MY PRIORITIES)
Topic RSS
Related Topics
Is it The "Tube" or The "Dual" Torus?
So when I came across what is popularly known, due mainly to The Thrive Movement, as The Tube Torus or Nesting Toruses I was confused as I'd found it while looking for a symbol that represented what I later found out was called The Dual Torus by Nassim Haramein.
I was searching for another symbol for the Celtic Tree of Life as I was just trying to make sence of the things that had been happening to me in dreams, visions, flashes of inspiration inspired by many hours reading and most importantly to me drawing!
So the question was posed. . .
Is this symbol Nesting Toruses, The Dual Torus . . . or both?
Let's take a look at this beautiful symbol. . .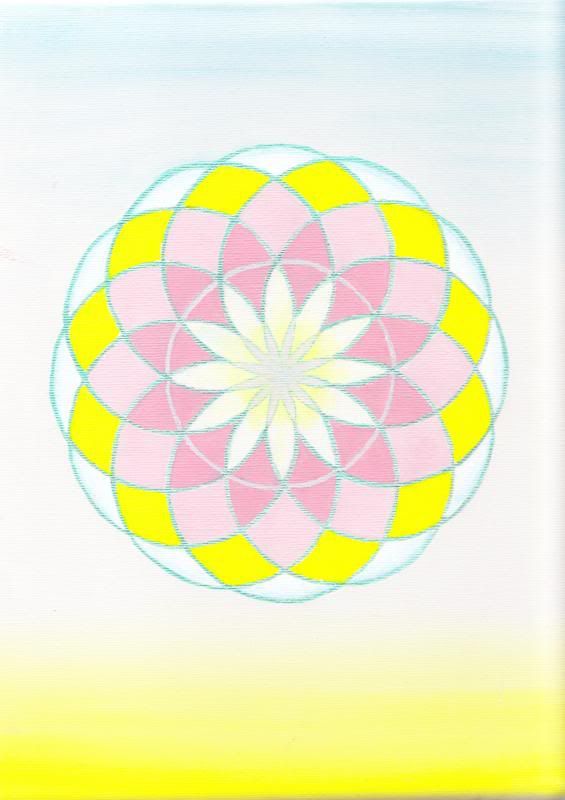 *************************************************
For the rest of my article please click the link. . .
http://jodegrayart.wordpress.c…..ual-torus/
I hope you like it or if have any pointers I'd appreciate the feedback.
Thank you.
Jode
x
October 29, 2013
1:04 pm
Narada Dan Vantari
Byron Bay NSW Australia
Forum Posts: 46
Member Since:
October 23, 2012
Offline
Hi Jode
Im thinking we will need a big section here for discussing the toroidal shapes
as they are one of the most fascinating of all forms
being among other things the only stable waveform in 3 dimensions.
I see the toroidal forms as intimately related to the spherical forms.
I intuit that a lot of what we tend to perceive as toroidal due to an inability to grock
spherical contraction and expansion in a higher dimension.
Especially this idea of a double torus which in Nassims work is really only
a way to get equatorial expansion and polar contraction in a sphere.
Here is one of my favourite visual explorations by IEOIE
http://www.youtube.com/watch?v…..9gmF3Y-bzA
Checkout the world's best Sacred Geometry store at http://www.SacredGeometrical.com
3D printed models and jewellery, sacred geometry clothing designs, and of course our book
'Understanding Sacred Geometry and the Flower of Life' 
October 29, 2013
1:26 pm
Narada Dan Vantari
Byron Bay NSW Australia
Forum Posts: 46
Member Since:
October 23, 2012
Offline
I think its very funny that Wikipedia says next to this animation that the torus 'degenerates' into a sphere… maybe closer would be 'evolves' ?
http://en.wikipedia.org/wiki/Torus
Checkout the world's best Sacred Geometry store at http://www.SacredGeometrical.com
3D printed models and jewellery, sacred geometry clothing designs, and of course our book
'Understanding Sacred Geometry and the Flower of Life' 
Forum Timezone:
Australia/Sydney
Most Users Ever Online: 37
Currently Online:
1 Guest(s)
Currently Browsing this Page:
1 Guest(s)
Top Posters:
Ginger Spirit: 19
Peter S: 11
jode: 5
Bradley Grantham: 3
White Crow: 2
Luke Williams: 2
mark: 1
jediknight2003: 1
Antonio A.: 1
teachercjcraig: 1
Member Stats:
Guest Posters: 3
Members: 553
Moderators: 0
Admins: 2
Forum Stats:
Groups: 1
Forums: 15
Topics: 42
Posts: 105
Newest Members:
MeentosMr, Plaype, Hazelmix, Gabrielshete, Kusum Lau, Feederknc, InvillGat, tor, Backlitdic, jdean
Administrators: Narada Dan Vantari: 46, Ike: 2